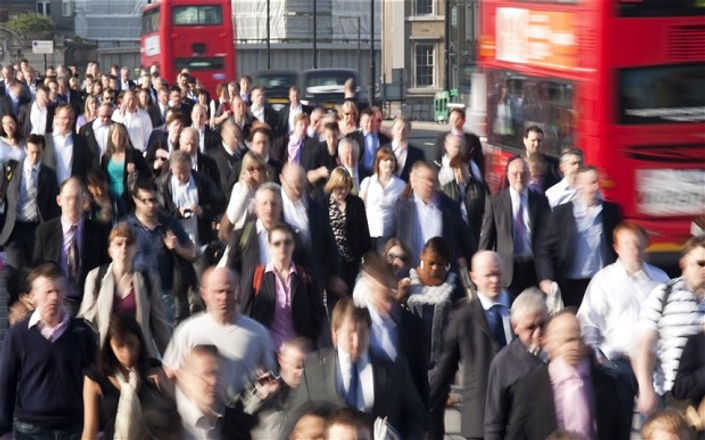 CareerCenter / Employment Planning Workshop
Everything you need to know to land the career you'd like
Enroll in Course
Looking for work? Looking for workers?
This is the place you are looking for.
With the current COVID-19 shutdown of businesses, there are almost more people looking for work than working. Many employees who've been laid-off or sent home, can't wait until their former employer re-opens: they need to work now.
Many employers, though not hiring now, can't depend upon everyone returning to work (or don't want everyone); they need to prepare to hire significant numbers once businesses re-starts.
We're here to help.
People who want work need to differentiate themselves from the hundreds of others fighting for the same position; you need to tilt the playing field in your direction. Spending this time being productive and proactive is a great way to show employers that you are the type of person they are looking for.
Businesses who need workers can prepare by selecting amongst people who've demonstrated that they are serious (i.e. the type of employee you are looking for --someone who cares about doing a good job).
People who want jobs can sign-up for our Career Center class. 10 hours, at-your-own-pace, and open-enrollment for only $20 upfront (and the $80 balance is upon our success). Once you've successfully completed the course we will submit your information to our list of employers. Then, once you are hired you pay the balance of the program fee ($80) from your paycheck. So, the question is, are you willing to invest $100 in yourself in order to get back to work with an employer who is looking for motivated employees.
Employers we will help make your hiring decision easier: we will pre-screen prospective employees and submit their bio, a picture and a 30-second video to give you a great of idea of who you'd be interviewing. Through the end of March there is no charge to employers for this service.
Don't hesitate click on the link and get started. https://bit.ly/NovumU-Career-Application
Your Instructor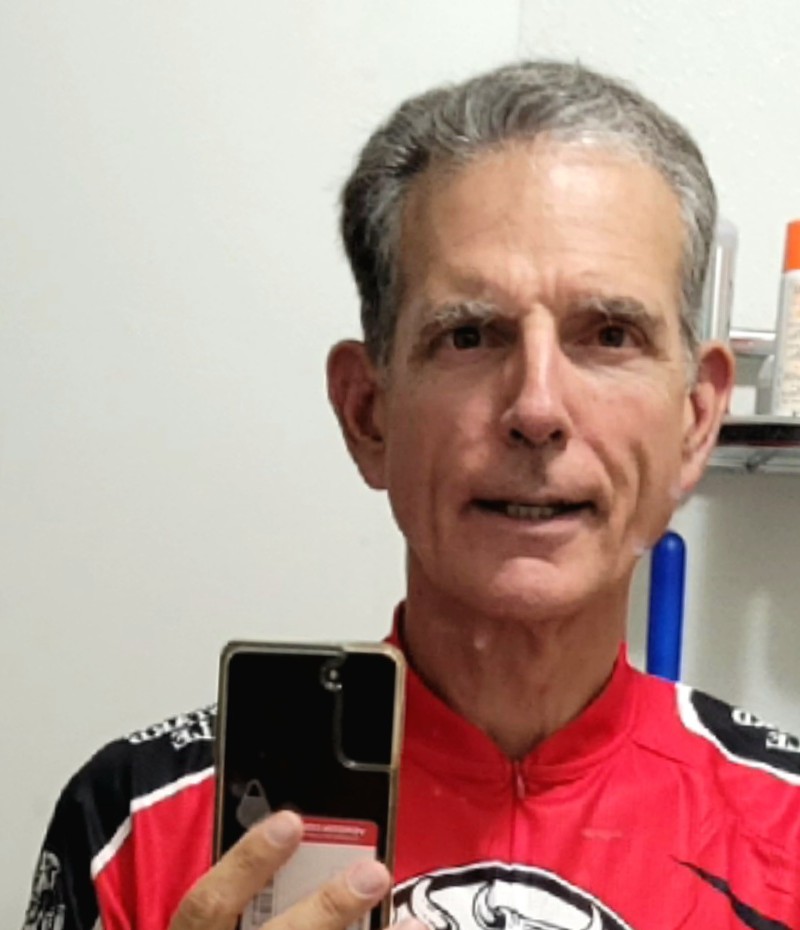 Summary
September 10, 1957, born in Oakland, CA. He is an entrepreneur who co-founded several businesses, the father of six successful children, author and white collar ex-felon.
Since 2011, he has been Director of Education of a neuroscience-oriented business whose mission is to help struggling adults learn tools and techniques for success (and thus, in the case of ex-felons, break the chains of recidivism).

Personal life

Bevilacqua graduated from. Santa Clara University with a Bachelor of Science in Commerce degree in 1979 along with Janet Napolitano.(former governor of Arizona and .Secretary of Homeland Security; President of the University of California system) and John Cunningham (Chairman of Blucora). He earned a law degree from Western State University (renamed to Thomas Jefferson School of Law) in San Diego in 1994.

After graduation, Bevilacqua began a land journey (i.e. driving) to the tip of South America in 1980. The political climate following the revolution in Nicaragua and brutal repression in El Salvador caused the venture to settle in Costa Rica and included two days lost on foot in the Costa Rican jungle in the Oso Peninsula (which ended when he reached the Pacific Ocean). Six months later Bevilacqua returned to the US and began a venture capital career in Silicon Valley that led to founding start-ups with Santa Clara classmates John Cunningham and William Barkett.

Early business career
Unitel Corporation.was founded by Barkett, Bevilacqua and Cunningham in 1982. It was Bevilacqua's first experience as the CEO of a publicly traded company (1984); he was one of the youngest presidents of a NASDAQ listed company. At this time Bevilacqua formed a close relationship with and was mentored by Merrill Flood. With approximately 5,000.video games. pool table, pinball machines, jukeboxes and cigarette machines, Unitel was one of the largest street vending companies in the U.S. In 1985, with operations in five states, Unitel became one of the country's largest private payphone operators as a result of the break-up of AT&T.
While attending law school at night, Bevilacqua became friends with Randy Grossman, agent for baseball great Steve Garvey. As a result of Grossman's involvement, Bevilacqua and Garvey created, "Steve Garvey's Greatest Hits", a company that leased the then new, compact disc jukeboxes to taverns throughout Southern California. That business was acquired by publicly traded Sport Active Television in 1994.
In 1997 Bevilacqua joined.PlayNet/Aristo.to launch its interactive jukebox business. Here he began working with Nolan Bushnell and IBM Global Services. Bevilacqua parlayed his PlayNet/IBM experience to found Fun eBusiness which, carrying -on where PlayNet left-off, developed an Internet enabled coin-op video game console. In 1999 Bevilacqua sold the game station rights to Amex listed NTN/Buzztime and, for a short time, became its manager of coin-op products where former Disney golden boy, Stan Kinsey, was CEO.
In 2001 Bevilacqua founded Bikini Vending with the goal of it becoming the first national operator of Internet enabled coin-op games and jukeboxes. The company's 20+ employees included 8 Navy SEALs led by Mark Divine, founder of navyseals.com and included Scott Helvenston, the Navy SEAL contractor killed in Iraq and whose body, mutilated by a mob, was hung from a bridge in early 2004 and broadcast on television.
Prison
Late 2001, Bikini Vending became a provider of installation and repair services for Network Services Depot, a company that sold Internet kiosk Business Opportunities to individuals throughout the U.S. In early 2004, a Network Services Depot sales agent was caught in a CBS Los Angeles sting operation in which he made fraudulent statements about Network Services Depot's business. After seeing the sting operation on TV in February 2004, and in order to avoid prosecution, Network Services Depot contacted the FBI, and shortly thereafter its owner was granted immunity from federal criminal prosecution by claiming that Bevilacqua was the mastermind behind Network Services Depot's 10+ years of biz-op activities.
March 2004, Bikini Vending's office was raided by the FBI. Computers and files were seized and over $1,500,000 was seized from Bikini Vending's bank accounts. However, within 90 days the FBI determined that no crime had been committed. Bevilacqua was never arrested or interviewed. The Securities and Exchange Commission declined to review the case. Eventually, the Federal Trade Commission performed a thorough investigation of Bikini Vending and Network Services Depot which, in April 2005, resulted in the Commission's unanimous decision to not prosecute Bikini Vending or Bevilacqua, (see page 2, line 23 et seq) and voted unanimously to prosecute the owner of Network Services Depot which resulted in the Federal Court issuing a Summary Judgment against Castro.(see page 8, line 24) in the amount of $18,827,528).
Despite the US Attorney's finding no crime, and the Security and Exchange Commission declining the case, and the California Attorney General's office declining the case, and the California Department of Corporations declining the case, an assistant district attorney in San Diego County decided that it would be his last case before retirement. In September 2006 the owner of Network Services Depot and Bevilacqua were indicted on securities fraud charges. The owner of Network Services plead guilty, begged the court for mercy and was sentenced to three years in prison. Bevilacqua refused to plead guilty and showed disrespect to the prosecutor and the judge. In June 2008, while successfully defending his case, new charges were filed against Bevilacqua resulting in his arrest and $1.5 million bail.
After eight months in jail trying to bring the case to trial, Bevilacqua was informed by his attorney, that while in chambers, the assistant district attorney informed the judge that the trial would take ten weeks and cost over $1,000,000; to which the judge replied that though Bevilacqua was entitled to a trial, if he took ten weeks of the court's time and cost the taxpayers over $1,000,000, if found guilty the judge would be inclined to sentence Bevilacqua to 20 years, but if he plead guilty without a trial, he'd accept six years. Bevilacqua later said, "When learning the judge's intentions before there's been a trial, one doesn't think of the merits of the case, one thinks about his attorney's ability to persuade the jury of the truth."
Bevilacqua refused to plead guilty until the Court offered his West plea and a 7 year term. By then Bevilacqua had served the equivalent of one year. Upon arrival at the Richard J. Donovan Correctional Facility.in San Diego, Bevilacqua sought to reduce his time served by requesting a transfer to a labor camp (aka "fire camp"). Bevilacqua was sent to the Sierra Conservation Center in Jamestown where, at the age of 52 he became a certified wildfire firefighter. Shortly thereafter he was sent to Oak Glen Conservation Camp.(which housed seven fire crews and a total of 150 inmates) to serve his time. He was assigned to the kitchen, where he became the equivalent of kitchen manager.
June of 2010, after being told by a correction officer, that the camp is, "not big enough for the both of us,'' Bevilacqua was improperly transferred to another camp. then to Chino State Prison where he spent over two weeks in solitary confinement awaiting a hearing related to his transfer out of Oak Glen. After the hearing he was returned to Oak Glen.
November 2010, Bevilacqua was transferred to Prado Conservation Camp to serve the last six months of his sentence, which was further shortened by six weeks resulting from college courses.
March, 2011 Bevilacqua was released on Non-Revocable Parole for 1 year.
Current business career
While at Oak Glen, Bevilacqua was visited by Lt. Colonel Brenden Scherr. During visitation Colonel Scherr observed how damaging prison was to the families of inmates. He said to Bevilacqua, "We've got to do something about this, prison tears families apart and spawns another generation of felons…" As a result of that visit Bevilacqua worked with other inmates to create a school curriculum designed to help motivated ex-felons break the chains of recidivism.
With only 5% of the world's population, there is a serious societal problem when 25% of the world's prison population is in US prisons [2] (about 10% of all prison inmates in the world are housed in California prisons). Bevilacqua's prior education and upbringing provided him a rare insight to how the prison system in the US harms society through its cost, structures supporting recidivism, and by perpetuation of behavior that causes incarceration to become inter-generational.[3]
Immediately upon Bevilacqua's release, Scherr and others started Gladius Business School. In May 2011, Gladius contracted with Larson Training Centers, a 22 year old vocational school to offer a Sales and Communication course designed for ex-felons.
Novum-U's goal is to open classrooms in 300 US prisons.

He was a member of the board of directors of 50+ year old historic Italian American Social Club.in Las Vegas (and head of its membership committee), publisher of .Ciao Tutti.(the official news magazine of the Italian American Club in Las Vegas), and is currently a board member of the Ward 5 Chamber of Commerce in Las Vegas.
Course Curriculum
0.0 INTRODUCTION
Available in days
days after you enroll
2.0 Resume & Cover letter
Available in days
days after you enroll
Frequently Asked Questions
When does the course start and finish?
The course starts now and never ends! It is a completely self-paced online course - you decide when you start and when you finish.
How long do I have access to the course?
How does lifetime access sound? After enrolling, you have unlimited access to this course for as long as you like - across any and all devices you own.
What if I am unhappy with the course?
We would never want you to be unhappy! If you are unsatisfied with your purchase, contact us in the first 30 days and we will give you a full refund.
Studies show that the #1 requirement for a personal satisfaction is stable and meaningful employment. Our 6-Step process helps you find the type of work that you find to be stable and meaningful and concludes with foundational employment (i.e. a way to pay the bills as you continue to pursue the work you are passionate about).
If you are an employer who wants to find people who want to work for you, this is the place to pre-screen them in order to increase customer satisfaction.
We offer a complete money back guarantee: if for any reason you are not satisfied, we will refund your purchase price.
Act now because as of March 25, 2020 we only have openings for 300 people.